Welcome
To Leo Hartas
Freelance illustrator of comics and children's books.


Copyright ©2010 Leo Hartas & respective rights holders. All rights reserved.
No material from this website to be used without express permission of the rights holders.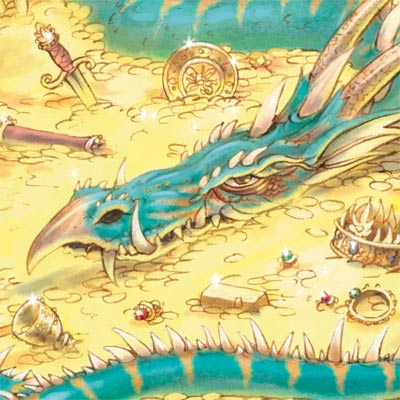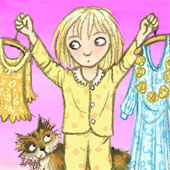 Sweet Pea in
What to Wear
So many decisions! Follow Sweet Pea and Inky the cat as they get dressed for the day.
Territorial Print rights now for sale.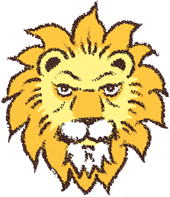 LEO HARTAS
PUBLISHING
Leo's exciting new publishing venture. Initialiy on iPhone, iPad and iPOD.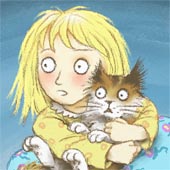 Sweet Pea in
Scary Monsters
Second in a new series of books written, illustrated and published by Leo Hartas on iPhone, iPad and Lulu.
Territorial Print rights now for sale.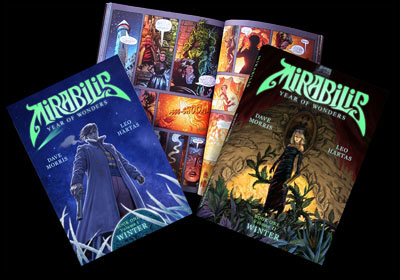 Out NOW iPad and in print
MIRABILIS
Year of Wonders

8 thrilling 25 page comics in it's own iPad app.
App and 1st 25 pages FREE!
Also available in two fabulous trade paperbacks on Amazon.
Book One, Winter, is in total a staggering 200 pages of thrilling original adventure of the like you have never seen before.
Written by Dave Morris, Art by me and colour by Nikos Koutsis.
Territorial Print rights now for sale.

www.mirabilis-yearofwonders.com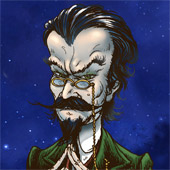 Going for the i$
The ongoing project of game design for the new range of mobile devices.
Leo teams up with app developer, Simon Cook, on the game Smasher.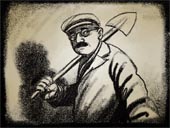 Escape from Colditz
See if you can make it out of the top security prison.